Finding SELF
by Chief Alchemist a.k.a Wiley Chin - March 29, 2006 Posted: 12:57:39 PM EDT

Whenever anyone asked him about Zen, the great master Gutei would quietly raise one finger into the air. A boy in the village began to imitate this behavior. Whenever he heard people talking about Gutei's teachings, he would interrupt the discussion and raise his finger.
Gutei heard about the boy's mischief.
When he saw him in the street, he seized him and cut off his finger. The boy cried and began to run off, but Gutei called out to him.
When the boy turned to look, Gutei raised his finger into the air.
At that moment the boy became enlightened.
Naked Conversations
by Chief Alchemist a.k.a Wiley Chin - March 27, 2006 Posted: 4:47:11 PM EDT
I bought this book a few weeks ago. Good read so far.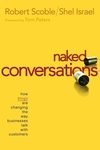 Naked Conversations:
How Blogs are Changing the Way Businesses Talk with Customers.
by Robert Scoble, Shel Israel.

Check out the book reviews at Amazon >>>
回 家, I am going home
by Chief Alchemist a.k.a Wiley Chin - March 24, 2006 Posted: 8:01:00 PM EDT
One time, during my sociology class in Uni, our lecturer asked us this question. 'What is that one MOST SIGNIFICANT cultural practice that defines the Chinese people'?
I said, 'Chinese New Year, the reunion dinner on the Eve of Chinese New Year'. 
I was wrong.
It is 清明, Qing Ming.

Why?

Qing Ming is a day where the practise of Xiao, or filial piety, the central tenet of Confuciasm, is demonstrated. Sons and daughters, grand-sons and grand-daughters travel across the lands to return to their ancestral homes to pay respect to their ancestors.


Xiao holds the family institution together.
---
清明
清 明 时 节 雨 纷 纷,
路 上 行 人 欲 断 魂
借 问 酒 家 何 处 有
牧 童 遥 指 杏 花 村
Clear and Bright
(Translation taken from chinahistoryforum.com)
Rain falls heavily as Qing Ming comes
On the roads passers-by with dampened spirits go
I ask where the tavern is
A cowherd points to a village
In the distance, wreathed in apricot blossoms
Du Mu
803-852 AD

IMAGE TAKEN FROM CLEARHARMONY.COM
Examples of Filial Piety:
Min Ziqian Freezes in a Grass-Padded Coat Obeying His Stepmother

I am driving south for Qing Ming this weekend. 
Global Warming?
by Chief Alchemist a.k.a Wiley Chin - March 23, 2006 Posted: 5:52:04 PM EDT
The world is getting warmer, and here's the proof...


I must credit my quirky friend Anita for sending me stuffs that make my laugh. She is the one who sent me the one on what names to avoid if you are Chinese below.
You are the funny one, Anita.
The Power of Dreams
by Chief Alchemist a.k.a Wiley Chin - March 19, 2006 Posted: 5:29:37 PM EDT
The story of
Soichiro Honda
has always been
an inspiration for me
. Think about this. What can come between an inspired man and his dreams? 
Nothing. Really, nothing.
'Making impossible dreams happen. It's something that Honda does every day. Because if you aim for impossible, then you might just do something that's never been done before.'

Watch an inspirational take at making a dream come true here>>>

The Impossible Dream 
Lyrics from 'The Man from La Mancha', Musical Broadway.
To dream the impossible dream
To fight the unbeatable foe
To bear with unbearable sorrow
To run where the brave dare not go
To right the unrightable wrong
To love pure and chaste from afar
To try when your arms are too weary
To reach the unreachable star
This is my quest
To follow that star
No matter how hopeless
No matter how far
To fight for the right
Without question or pause
To be willing to march into Hell
For a heavenly cause
And I know if I'll only be true
To this glorious quest
That my heart will lie peaceful and calm
When I'm laid to my rest
And the world will be better for this
That one man, scorned and covered with scars
Still strove with his last ounce of courage
To reach the unreachable star.


Do you have wings?



Watch the The Power of Dreams ad here>>>
Yes, that's right. Inside us, we all have wings too. If only we believe in ourselves enough.
If only we dare to let them fly...
For Laughs...
by Chief Alchemist a.k.a Wiley Chin - March 17, 2006 Posted: 5:31:54 PM EDT
Stay away from these names if you are Chinese.....
Mandarin
Paul Chan - Bankrupt
Anne Chang - Dirty
Faye Chen - Dusty
Anne Chin - Keep quiet
Henry Mah - Hate your mum
Jane Tan - Frying eggs
Nelson Tan - Bird laying eggs
Leslie Tong - Rubbish bin
Hokkien
Carl Cheng - Buttock
Monica Cheng - Touching your buttocks
Lucy Leow - You are dead
Suzie Leow - Lost till death
Lim Yew Lin - Drink urine
Lim Teh Peng - Drink iced tea
Danny See - Squeeze you to death
Corrine Tai - Poor fellow
Rosie Teng - Screws and nails
Carmen Tng - Leg hair long
Pete Tsai - Nose droppings
Cantonese
Connie Mah - Call your mother
Macy Koh - Never die before
Michael Loh - Sell Chicken man
Robert Tao -  Radish head

Hockchiew
Tony Moh - Give you touch
Jenny Moh - Let you touch

I got the list from a friend. I added some.

Any new ones?
Life & Death
by Chief Alchemist a.k.a Wiley Chin - March 16, 2006 Posted: 6:10:26 PM EDT
Someone asked me today;
'You have been talking about death quite often recently. Why?'
I know implicitly this friend of mine was wondering why I'd been so 'death-focused'. I don't think I am. I don't think I have been. I am focused on Life, always. But I am death-aware. Because to me, without death, there's no life.


Sketch by Mike Elliot. With thanks.
If I could hold on well to the tension of these two extremities, perhaps I could play out the most beautiful melodies I will ever know in my journey. Life and Death are like the opposite ends of a guitar string. If it is not strapped and tuned, it will be out of key. But if you pull it too hard, it will snap. It needs the right tuning. 
The right tuning is a 'state of mind' I work on.

Always.
Closing the Circle
by Chief Alchemist a.k.a Wiley Chin - March 16, 2006 Posted: 12:59:27 PM EDT
I was browsing Rijac's blog  when I saw this article published by The Times. It was so good that I thought I would just post it here, again. Thanks Rijac.


---
Closing the Circle
Three months before he died Eugene O'Kelly (Former chairman and CEO of the large accounting firm KPMG LLP ) was one of the most powerful businessmen in America. Then he was told he had brain cancer. In a moving memoir he describes what his preparations for death taught him about his life. 

Former chairman and CEO of the large accounting firm KPMG LLP
One day not long ago, I sat atop the world. From this perch I had an overview that was relatively rare in business, a perspective that allowed me access to the inner workings of many of the world's finest, most successful companies and the extraordinary minds that ran them. At times I felt like a great eagle on a mountain top — not because of any invincibility I felt, but for the picture it afforded me.
Overnight, I found myself sitting in a very different perch: a hard metal chair, looking across a desk at a doctor whose expression was way too full of empathy for my liking. His eyes told me I would die soon. It was late spring. I had seen my last autumn in New York.
The verdict I received in the last week of May 2005 — that it was unlikely I'd make it to September — turned out to be a gift. Honestly. Because I was forced — at the age of 53 — to think seriously about my own death.
Which meant I was forced to think more deeply about my life than I'd ever done.
As CEO and chairman of KPMG, the $4 billion (£2.32 billion), 20,000-employee, century-plus-old partnership, one of America's Big Four accounting firms, I was not a man given to hypotheticals — too straight ahead in my thinking for that — but just for a moment, suppose there had been no death sentence. Wouldn't it be nice still to be planning, building and leading for years to come? Yes and no. Yes, because of course I'd like to have been around to see my daughter Gina graduate and marry and have children (in whatever order she ends up doing all that). To spend next Christmas Eve, the day before my older daughter Marianne's birthday, eating and talking and laughing the way we did every year. To travel and play golf with my wife of 27 years, Corinne, the girl of my dreams, and to share with her the retirement in Arizona we'd planned for so long.
But I also say no. No, because, thanks to my situation, I'd attained a new level of awareness, one I didn't possess in the first 53 years of my life. It's impossible for me to imagine going back to that other way of thinking, when this new way has enriched me so. I lost something precious, but I also gained something precious.
In my past life, here was a Perfect Day: I'd have a couple of face-to-face client meetings, my favourite thing of all. I'd meet with at least one member of my inner team. I'd speak on the phone with partners. I'd complete lots of the items listed in my electronic calendar. And I'd move ahead in making our firm a great place to work, one that allowed our people to live more balanced lives.
For me personally — for any executive, but especially the top guy — that last plank in the platform was particularly difficult to achieve. Don't get me wrong: I loved my firm. I was passionate about accounting. (Don't laugh.) But the job of CEO, while of course incredibly privileged, was relentless. My diary was perpetually extended out over the next 18 months. I worked weekends and late into many nights. I missed virtually every school function for my younger daughter. My annual travel schedule averaged, conservatively, 150,000 miles. For the first ten years of my marriage, when I was climbing the ladder at KPMG, Corinne and I rarely went on vacation. Over the course of my last decade with the firm, I did manage to squeeze in workday lunches with my wife. Twice.
Before this starts to sound like complaining, I must be honest: As long as I could handle such a high-pressure position, I wanted it. As profound as my devotion to and love for my family were, I could not have settled for a job just because it guaranteed that I could make PTA meetings. People don't walk into the top spot. They're driven.
Click here to read the entire story at TimesOnline.
What Customer Service?
by Chief Alchemist a.k.a Wiley Chin - March 16, 2006 Posted: 12:42:52 PM EDT
A few days ago, I got a call from a stranger. He identified himself as the Customer Service rep from my mobile network provider.
I was expecting him to sell me stuffs I didn't want again, like this foreign bank that's persistently annoying me with loans I didn't need. (That one calls for another entry, another day) 
But Mr. Customer Service from telco rattled off a few long, nice sounding sentences which I gathered to mean that, my kind mobile network provider will be giving me a rebate of RM10 for the next 3 months. Oh wow, for once! I'd always been wondering why they spend so much trying to attract new customers when they should spend just a little to show appreciation to those who have been their loyal customers all this while. You don't need to be a management guru to know the sums add up better that way.
But now, they finally GOT IT! They will be nice to their LOYAL CUSTOMERS from now onwards! I put down my phone and smiled. This is good, I told myself. Someone up there in the pyramid has got some cow-sense, after all. WOW!
Barely 30 seconds later, I got an SMS. It was from my mobile network provider again. I thought, hey, they are going to confirm what they told me verbally and thank me for being their customers for so many years.

No such luck.
They are asking me to rate their service. How do their customer service reps score and what do I think of their customer service?
Wait a minute...
The rebate was a bribe for me to score them 10/10, no? This is sad. I think somebody needed a good score, inside there. Someone is trying to manipulate the results.
What do you think?
The company need it to rattle their sabres?
In other words, a few weeks later, we will probably be told that No. 1telcom have such high score in customer service satisfaction lthat you will do well to subscribe to their network. Forget about any other birds. 


Someone within telco organization is trying to get some mileage for his career. How to safeguard your customer satisfaction survey than to give out some goodies and then ask for a rating? After that, just compile nice score on spreadsheet and pass it to board. Viola!
Someone up there will say, 'Good job, like I always knew, we are the champions! ICHIBAN!'
You do a customer service survey to find out how your customer sees you. You want to know because you want to improve. That's quite simple. If you call out of the blue and offer a rebate and then quickly conduct a survey the next 30 seconds, you are simply not interested in the truth. 
So now, this isn't what customer service is about. There's no sincerity in this. And no finesse. EVEN IF you want to buy a good ratings, the speed of the survey being sent out after the offer of rebate was bad. It smacked of condescension and a total lack of respect for your customers. 

So, in the end, my regards for my current mobile network provider hasn't improved. In fact, it's gone down. Hey guys over there, we are not kids, don't try that sorts of tricks on us. Please think again if you want us to truly be loyal to you.

RM10 rebates X 3 months - No Personal Touch
=  Good Customer Service? 
So, you guessed what I score them? 
Show me how creative you are...
by Chief Alchemist a.k.a Wiley Chin - March 14, 2006 Posted: 7:27:42 PM EDT
I've met all kinds of clients. There's one kind I don't quite understand. Here's how it goes for this kind.
Client: SO, you want to design my company website.

Me: Yes. I think Chan (insert the name of the poor foot-soldier to this emperor) contacted us to work on a proposal for you.

Client: Where are your samples? Come back next week with a few designs. Show me what you can do.

Me: Erm...well, perhaps we should do some groundwork first...Can you tell me...

Client: Wait, no need to talk so much, you design first, then we talk.

Me: Yes, I can see how you want to approach this. But first of all, it would be good if you can share with me what are the things you have in mind, so that I can get an angle into your requirements. Design is just another word for problem-solving. If you can share with me your...

Client: If I tell you so much, then you don't have to be creative already. Why should I pay you and then do your work for you?

Me: Well, that's not how I see it. Assuming you go to see a doctor, your doctor will need to ask you a couple of questions before she proceed to make the necessary diagnosis? Only after that can she prescribe you with the right medication. So, for us...
Client: Don't talk like a philosopher. I am a businessman. If I want to listen to philosophy, I can read today's news headlines. Let me get this straight. I just want to see how creative you people are. You understand me? Show me how creative you are. If I think you are creative, I will let you design the website for me. Otherwise, you are wasting my time.
---
For me, this is just so silly. Let's assume you want to build your dream home and you have an architect standing beside you. Do you say to him, 'OK, build me something, then we decide if you have what it takes!'

But what do you want? You would do well by first sharing your idea of your dream home, no? 

Or imagine getting angry with your doctor when she asks you gently, ' Good morning, may I know what's wrong, where do you feel unwell?'
Try retorting.
'If I know what is wrong with me, then I can be the doctor already. Why should I come and waste money on you. You should tell me what's wrong with me!'
I am sure your doctor will need to probe a little to get a bit of history and context into your discomfort or illness. Perhaps if you share with her all your pain and discomfort, she might be able to diagnose your illness correctly and prescribe a set of medication to cure you.
Is that a fair analogy?
Leadership Defined
by Chief Alchemist a.k.a Wiley Chin - March 11, 2006 Posted: 12:00:32 AM EDT
Leadership is communicating to people their worth and potential so clearly that they come to see it in themselves.
~ Steven R. Covey, The 8th Habit.
Pics from a good friend
by Chief Alchemist a.k.a Wiley Chin - March 9, 2006 Posted: 11:16:38 AM EDT
A friend sent me this, for my birthday.



Street-art Market, Georgia




Istanbul
-----Original Message-----
From: sXXXXXXX@worldbank.org
Thursday, March 09, 2006 6:57 AM
To: Wiley Chin
Subject: Happy (belated) birthday
Hope these pictures cheer you up. The first is from a street art-market in Georgia. And the other is my favorite city, Istanbul, which I hope you will visit some time soon.
Warm regards.
SHAH
********************************************************
Shahridan Faiez
Social Development Specialist
Europe and Central Asia Region
Thanks Shah, I wonder why you had the impression I was unhappy on my birthday. Sue, did you say something to him? '-)
Perhaps one day I'll get to visit Istanbul too...
 
How many bars are you?
by Chief Alchemist a.k.a Wiley Chin - March 3, 2006 Posted: 12:03:34 AM EDT
It's my birthday today.
Let me just say it. I don't like any sets of incremental numbers that are used to indicate the depletion of resources, functionality or life-span/validity. I like it the other way around. In other words, age counting isn't that much fun to me. :-)
Well OK, I got a couple of birthday wishes from friends and colleagues throughout the day. I am happy and all that. For dinner, I took my team for 'makan' at the Coconut Flower Seafood Restaurant, Teluk Gong Klang. And the food was great. 
But it occurred to me this morning as I was driving to work, that at my age, I am now like hand-phone with only 2 bars of battery-life left.
'-)
I think I'd better make sure I use whatever that's left of my 'talk-time' more meaningfully. You know, all that jazz.
Well too bad, no compatible charger invented yet. But someone (a well-meaning friend ) suggested that I should look forward to an upgrade.
Like duh?